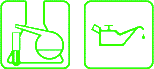 SynLube™ Lube−4−Life® 1−800−SYN−LUBE
1964 GAZ - Volga


Over 300,000 kilometers (186,000 miles) in 11 years WITHOUT OIL CHANGES !!!
SynLube™ made it possible.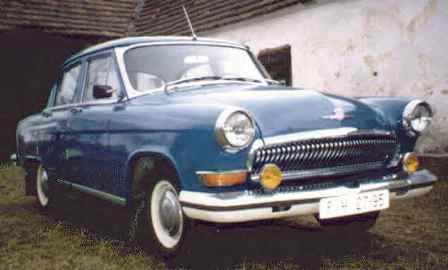 owner: Helen Lombard, Prague, Czechoslovakia
Synner since 1,000 odo kilometers on October 10, 1964

Following SynLube™ products were used:
SynLube Universal Oil
SynLube Universal Oil

used in the 3-speed Transmission

SynLube Universal Oil

used in the Rear Differential
MAINTENANCE
No oil changes were made during the 11 years of operation on SynLube™
Oil Filter was replaced annually.
Oil Consumption
The average motor oil consumption was 0.68 Liters per 1,000 km (861 MPQ) on SynLube™
This was 206% better than factory specification of 1.4 Liters per 1,000 km (418 MPQ) on SAE 40 motor oil.
Additional Information
This Russian made car was first "customer" vehicle into which SynLube™ Universal Oil was installed in Europe in fall of 1964.
The same lubricant was also used in the 4-speed manual transmission and in the differential.
The SynLube™ lubricants were installed at first oil change when all OEM oils were drained after initial 1,000 km break-in period.
The owner was famous German/Czech prima ballerina, who used the car for travel throughout Europe.
The car was operated for over 300,000 km (speedometer wore out at 264,000km).
The vehicle was scraped in 1975 because it could not pass safety inspection in Czechoslovakia where it was licensed, due to excessive body rust.
Due to lack of availability of spare parts it could not be fixed.
---
Home | Motor Oil | ATF | Gear Oil | PSF | Grease | Coolant | Oil Filters | Magnets | Brake Fluid | Gauges | Tools | Specials | Sale Items
Send mail to synlube@synlube.com with questions or comments about this web site.
Copyright © 1996-2013 SynLube Incorporated
Last modified: 2013-07-06
Lube−4−Life®   is a Registered Trademark of   SynLube Incorporated







This web page was successfully Validated as: "HTML 5 with CSS level 3" and tested in all above browsers