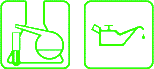 SynLube™ Lube−4−Life® 1−800−SYN−LUBE
---
Here are some links to additional web pages about satisfied "Synners" who no longer own the vehicles that are pictured here.
Click on the images below to see specific details about these vehicles, which were operated without oil changes on SynLube™ products.
You can also click on "Years" link to see lists of other vehicles.














---

---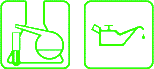 Home | Motor Oil | ATF | Gear Oil | PSF | Grease | Coolant | Oil Filters | Magnets | Brake Fluid | Gauges | Tools | Specials | Sale Items
Send E-mail to synlube@synlube.com with questions or comments about this web site.
Copyright © 1996-2013 SynLube Incorporated
Last modified: 2013-03-23
Lube−4−Life® is a Registered Trademark of SynLube Incorporated







This web page was successfully Validated as: "HTML 5 with CSS level 3" and tested in all above browsers