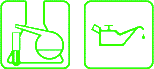 SynLube™ Lube-4-Life® 1-800-SYN-LUBE
<![if !mso]>
<![endif]>
<![if !mso]>
<![endif]>
SynLube™ Lube-4-Life ®
100,000 MILE or 10 YEAR
Limited Lubrication Warranty Program
(For low mileage in use cars, vans and light duty trucks)
Updated version applicable to 2010 and newer model year vehicles.
---
Terms of Limited Warranty:

SynLube Incorporated makes following Warranty to the original vehicle owner or lessee:

SynLube Incorporated agrees to repair or replace, at its expense, the engine and/or transmission parts listed below, which fail or experience abnormal wear due to the failure of SynLube™ Synthetic Super Lubricant(s) to provide proper lubrication. This warranty lasts for the shorter of:
10 years from the date of manufacture of the vehicle

the vehicle has been used for 100,000 original miles (162,000 kilometers).


This Warranty does not extend or replace the original vehicle manufacturer's warranty.
This Warranty only covers the following listed engine and/or transmission parts:
ENGINE PARTS
Pistons and Rings
Crankshaft and Crankshaft Bearings
Rods and Rod Bearings
Cam Shaft(s) and Bearings
Timing Chains (but not Timing Belts which are not lubricated)
Rocker Arms and Pivots
Valve Stems and Guides
(Grinding adjustments and Valve Seals excluded)
Oil Pump
(Oil Pump Screens are excluded)
(Oil Filters are excluded)
Wrist Pins and Bushings
Turbo Bearings (Limited to rebuilt of existing Turbo)
Valve Lifters
Cylinder Linings or Bores
Distributor Drive Gear
Timing Gears or Sprockets
Push Rods
(All elastomeric seals and gaskets are excluded)
(All non-metallic components, such as plastics are excluded)
(All non-lubricated components, such as valve and timing covers are excluded)
TRANSMISSION and/or DIFFERENTIAL PARTS
Roller and Ball Bearings
Gears, Pinions and Ring Gears
(All elastomeric seals and gaskets are excluded)
(All non-metallic components, such as plastics are excluded)
(All non-lubricated components, such as Differential covers and Transmission pans are excluded)
This Warranty is offered FREE of CHARGE to all SynLube customers who are original owners of 2010 or later model year vehicle.
The person(s) processing the application for this Warranty is not authorized to charge a fee for this Warranty or its processing, nor is he authorized to make any exceptions or changes in its terms, conditions, requirements or exclusions.
A.) THIS WARRANTY IS SUBJECT TO ALL OF THE FOLLOWING CONDITIONS AND EXCLUSIONS:
It covers only new passenger cars, vans and pick-up trucks with GVWR of 8,500 pounds or less which are privately owned by an individual. It also covers such vehicles when leased by an individual, both during the term of the lease, if the lessee is primarily obligated for repairs, and after purchase by the lessee. It does not cover vehicles used for commercial, agricultural or farming purposes or registered to any owner other than a natural person.
(Modified Warranty is available for vehicles in "commercial" service and for low mileage "New" vehicles)

"Used" for the purpose of this limited Warranty means only those vehicles manufactured within sixty (60) months prior to the date of receipt by SynLube Incorporated of the Warranty Application.
It does not cover any vehicle that has been modified for or used in any competitive events.
It does not cover claims which are the result of collision, neglect or intentional abuse, improper service or maintenance, defect in manufacture, improper installation of any part, or the failure to keep the motor oil, gear oil, ATF and/or engine coolant at the levels* prescribed by the original vehicle manufacturer. (*Above minimum and below maximum).

SynLube Incorporated will not refuse payment for such claims which otherwise comply with the terms of this Warranty, unless it demonstrates, in good faith, that one or more of these causes resulted in the damage claimed.
It does not cover claims also covered by the vehicle manufacturer's basic coverage warranty, extra powertrain warranty or any extended service contract. However, if you have otherwise complied with the terms of the Warranty, SynLube Incorporated will pay the deductible amount, if any, which is to be paid by you under any extended service contract purchased by you and which covers such a claim.
Payment of claims under this Limited Warranty is limited to the labor time to make the necessary repairs or to replace any irreparably damaged engine part listed above as allocated by Chilton's Flat Rate Guide or other industry accepted flat rate guide, times the commercial repair shop's posted hourly labor rate, plus the reasonable cost of a replaced engine part of like kind and quality.
This Warranty is void if at the time you applied for this Warranty, your vehicle had in excess of 7,500 miles on its odometer or the vehicle had been in use longer than six (6) months, or if any information provided in the Warranty application was untrue.


However, all vehicles that comply with all other requirements of this Warranty except for the date of manufacture (less than 12 months), the time in use (less than 6 months) or miles in use (less than 7,500 miles), can qualify for our alternative warranty coverage the:
SynLube Limited Lubrication Warranty for New vehicles.
This Warranty is void if the vehicle is transferred to a second owner or second lessee, and shall be issued only to the first title holder or lessee of the vehicle. However this warranty may be transferred to second and subsequent owners of the vehicle if appropriate warranty transfer documents are submitted to SynLube Incorporated within ten (10) days of change of ownership.

B. TO KEEP THIS WARRANTY VALID, YOU MUST COMPLY WITH ALL OF THE FOLLOWING REQUIREMENTS: 1.a.) The vehicle engine must be serviced only with SynLube Engine Lubricant, to keep the engine portion of this warranty valid. 1.b.) The vehicle transmission must be serviced only with SynLube Gear Lubricant, if manual transmission or with SynLube ATF, if automatic transmission, to keep the transmission portion of this warranty valid.

1.c.) If the vehicle is equipped with separate differential(s), (applicable to rear wheel drive or four wheel drive vehicles only) than the differential(s) must be serviced only with SynLube Rear End Lubricant, if conventional differential or SynLube LSD, if Limited Slip Differential, to keep the differential and/or rear end portion of this warranty valid.

2.a.) The motor oil in the vehicle's engine must be completely drained and replaced with appropriate SynLube Engine Lubricant within sixty (60) months after the Date of Manufacture of the vehicle, or 50,000 miles of original use.

The Oil Filter must be also replaced with appropriate SynLube Oil Filter or OEM Filter. Use of aftermarket oil filters is not recommended because their filtration range and/or the filter element durability may not be satisfactory. This warranty will be void if any engine damage is caused by the defect or failure of the Oil Filter, unless SynLube Oil Filter is used.

2.b.) The gear oil or ATF in the vehicle's transmission must be drained as much as possible and replaced with appropriate SynLube Transmission Lubricant within thirty (30) months after the Date of Manufacture of the vehicle, or 25,000 miles of original use.

2.c.) If the vehicle is equipped with separate differential(s) the gear oil in the differential or rear end must be completely drained and replaced with appropriate SynLube Lubricant within sixty (60) months after the Date of Manufacture of the vehicle, or 50,000 miles of original use.

* Used oil sample will be required before warranty is validated and accepted by SynLube Incorporated on any vehicle that has more than 7,500 miles on the odo when equipped with SynLube Lubricants or was manufactured more than twelve (12) months prior equipping it with SynLube Lubricants.

Contact SynLube Incorporated prior oil change and request oil analysis and sampling kit. There is $50.00 non-refundable fee for the Oil Analysis and Sample evaluation to determine the eligibility of the vehicle for this Limited Lubbrication Warranty.

3.) The air cleaner element must be replaced and the emission control system must be maintained in accordance with the manufacturer's recommendations.

4.) All services and required periodic maintenance (other than oil and oil filter changes) referred to in Section B must be performed by an automotive service center, or auto dealer.

5.) In the event of a claim, you must provide

SynLube Incorporated with satisfactory evidence that all of the required services referred to in this Section B were performed.

6.) Each time

SynLube Lubricant is used in your vehicle you must submit within ten (10) days such information to SynLube Incorporated The submitted information must clearly show the mileage of the vehicle and the date and amount and type of SynLube Lubricant used.

7.) You must check the lubricant levels regularly:

Engine every 1,000 miles or every month
Automatic Transmission every 3,000 miles or every 3 months
Manual Transmission every 12,000 miles or every year
Differential(s) or Rear End every 12,000 miles or every year
8.) Each time the lubricant level is checked you must within seven (7) days submit to SynLube Incorporated information that indicates the lubricant level(s) checked, the lubricant level, the amount and type of SynLube™ Lubricant that was added, if any, the lubricant level after the addition, the date when lubricant level was checked and the vehicle mileage. The submission can be made by mail, e-mail, or phone call to 1-800-SYN-LUBE voice mail service any time (24 hours, every day).

9.) You must replace the

SynLube™ lubricants regularly:
Engine: every 50,000 miles or every 5 years*
Automatic Transmission** every: 30,000 miles or every 3 years
Manual Transmission every: 100,000 miles*
Differential(s) or Rear End every: 100,000 miles*
* this requirement may be waived by SynLube if oil sample is provided for oil analysis at this mileage interval

** see ATF information below

Whenever you replace

SynLube™ lubricants protect the environment! Return the used lubricant to SynLube Incorporated for re-processing. You will receive appropriate credit for its return.

10.) You must replace the lubricant filters at following intervals:
Engine Oil MicroGlass Filter at:
10,000 miles or one year
25,000 miles or two years
50,000 miles or five years
and every every 25,000 miles or every 2 years thereafter if 10 micron MicroGlass Oil Filter is used
Automatic Transmission* every 30,000 miles or every 3 years
* see ATF information below

NOTE: SynLube Incorporated maintains and updates computer record of all registered SynLube™ users. If we fail to receive warranty validation cards that indicate the proper maintenance, checking of oil level and replacement of lubricant(s) or oil filters when required we will notify you, and instruct you to perform the proper maintenance. If we do not receive confirmation that the required action was timely and properly performed, this warranty may be subject to cancellation. IMPORTANT: You must retain copies of all service receipts and repair orders to make a proper claim under this Warranty, and these must satisfactorily show that SynLube Lubricants were used, the mileage and date each time the lubricant and/or oil filter was changed in the vehicle, the identity of the vehicle to which the service was performed, and when the other services required in this section B were performed. ATF Information: In most Automatic Transmission designs it is not possible to fully drain and therefore to completely replace all the ATF that is in the system. This is because Torque Converters, ATF Cooler and Cooler Connecting Hoses can not be conveniently drained.

If this is the case with your vehicle, than only the fluid that is lost when replacing the Automatic Transmission Filter should be replaced with

SynLube™ ATF each time that the Filter is being replaced. This service should be performed every 30,000 miles or every 3 years.

C.) CLAIM PROCEDURE:

1.) SynLube Incorporated is the administrator for this Limited Warranty Program, in all cases you must notify SynLube Incorporated of a claim prior to having any repairs made by calling 702-683-8292 or write to:

SynLube Incorporated

Warranty Department

P.O. Box 19294

Jean, NV 89019-9294

Claims must be made directly to SynLube Incorporated and not to or through an installer, distributor or dealer.

2.) You must provide SynLube Incorporated with all of the following:

a.) A copy of your Warranty Validation Cartificate;

b.) Copies of all service and repair orders that will verify compliance with the terms of this Warranty;

c.) Copy of your lease agreement if the vehicle is leased;

d.) Copy of the current vehicle registration card;

e.) Complete statement of damage and repair costs;

f.) Copy of the extended service contract if you are making a claim under Section A(4) above;

g.) Upon request, all the SynLube Lubricant from the engine, transmission or differential(s) removed prior any repair and at the time the claimed damage was discovered.

3.) If it is apparent that the damage claimed is covered by this Warranty and you have complied with all of its terms, we will approve the claim and make payment after repairs are completed and only after all the replaced parts are received and inspected by SynLube, Inc..

4.) The damaged and/or replaced parts will become the sole property of SynLube Incorporated after the claim payment is made and will not be returned.

5.) Any pre-approved Warranty repairs may be made by the original car dealer or in the repair shop of your choice.

SynLube Incorporated responsibilities under this warranty are limited to the cost of repairing or replacing the damaged engine, transmission or differential parts listed above either in accordance with Section A(5) above or by payment of the deductible amount in the accordance with Section A(4) above. SynLube Incorporated is not responsible for incidental or consequential damages, cost of rental cars, or costs associated with the loss of use of the vehicle, etc. However, some states do not allow the exclusion or limitation of incidental or consequential damages, so the above limitation or exclusion may not apply to you. In addition, this warranty gives you specific legal rights and you may also have other rights which vary from State to State.

How to apply for SynLube™ Warranty

To apply for the FREE 100,000 mile or 10 year Used Car Limited Lubrication Warranty:
Purchase the appropriate SynLube™ Lubricant(s) and Oil Filter(s) for your vehicle.
Install the SynLube™ Lubricant(s) and Oil Filter(s) into your vehicle.
Fill out legibly and as completely as possible the three pages of the
WARRANTY APPLICATION FORM.
Retain the DUPLICATE for your records and mail the ORIGINAL (Three Parts) to:
SynLube Incorporated

Warranty Dpt.

P.O. Box 19294

Jean, NV 89019-9294

SynLube Incorporated will mail you back a Warranty Validation Certificate after processing and approving your application.

SynLube Assistance

If you have any questions or comments regarding this Warranty or the use or application of any of our SynLube™ products, or if you need an assistance in determining which product and/or what quantity of Lubricant or the Type and Model Number of appropriate Oil Filter for your vehicle, you can contact us any time by:

Phone: (702) 683-8292

E-mail: synlube@synlube.com
---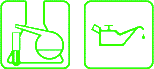 <![if !mso]>
<![endif]>
[ Home ] [ Up ] [ Motor Oil ] [ ATF ] [ Gear Oil ] [ PSF ] [ Grease ] [ Coolant ] [ Oil Filters ] [ Magnets ] [ Brake Fluid ] [ Gauges ] [ Tools ] [ Specials ] [ Sale Items ]
<![if !mso]>
<![endif]>
Send mail to synlube@synlube.com with questions or comments about this web site.
Copyright © 1996-2011 SynLube Incorporated
Last modified: April 8, 2011
---
Lube-4-Life® is a Registered Trademark of SynLube Incorporated