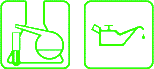 SynLube™ Lube‑4‑Life®

SynLube Products
Whatever you drive, or operate ...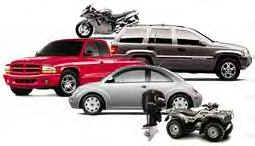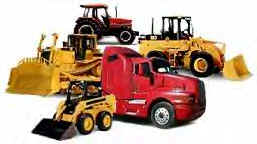 ...you need...
SynLube™ Lube‑4‑Life®
"The FIRST Oil you do NOT change"
&
SynLube™ Cool-4-Life™
"The FIRST Coolant you do NOT change"


SynLube™ Lube‑4‑Life® Products
Are much more than just a Synthetic Oil.
SynLube™ Lube‑4‑Life®
is a result of 22 years of intensive testing and development (1944 to 1966).
It is the first & only truly permanent lubricant suitable for use in all Automotive, Marine and Industrial applications.

SynLube™ Lube‑4‑Life® is more than just 100% Synthetic Oil, it is Syn-Sol; a Synthetic Colloidal Lubricant.
All our products are "permanent" replacements for all Lubricants that you are now currently using in your vehicle(s).
All Conventional Lubes must be periodically and frequently replaced to maintain your vehicle in proper operating condition.
SynLube™ Lube‑4‑Life® products, once installed, need no further maintenance or replacement during the typical useful service life of vehicle.
---
"100% Synthetic Colloidal Super Lubricants, since 1969"
---
"100% Synthetic ATF, since 1985"
---
"100% Synthetic DOT 5.1 Brake Fluid, since 1989"
---
---
"100% Synthetic Coolant, since 1994"
SynLube™ Cool-4-Life™ System is a result of 14 years of testing and development. It is a truly permanent coolant suitable for use in all Automotive and Industrial applications. It replaces conventional Coolant in any engine application.
---
In addition to our original products we also market quality products that are result of our Research and Development activities in collaboration with other companies.
Following Products are currently available:
(Click the links below for Product information)
Since the initial development phase in 1953 our SynLube™ Products have been and are continuously tested in "real life" Long Term applications
Our Article about the specific Long Term Tests is detailed on this Web Page:
SynLube™ Lube‑4‑Life® Long Term Tests
Unlike simple Laboratory or Engine Test Stand tests which are conducted by "BIG OIL" to verify their product performance, and which usually are only used to prove that the products meet the MINIMAL API or ILSAC specifications, Our products are actually tested in "real-life" every day use.
Our BASIC Formula has not been changed since 1985, however we continuously Test the performance of SynLube™ Lube‑4‑Life® products in current model vehicles.
Any modifications to the "ORIGINAL" Formula are only utilized after a minimum of 150,000 vehicle miles and a minimum of 36 months of "real-life" every day use.
The result is that SynLube™ Lube‑4‑Life® products last in actual use lot longer than the usual 40-hour (Sequence VIII Test Method) to 100-hour (Sequence IIIGB Test Method) or even 216-hour (Sequence VG Test Method) long Engine Tests used by the Oil Industry.
The Industry Tests are intentionally specified in "hours" rather than equivalent "miles" as most consumers do not easily equate the two metrics.
However, today most vehicles in USA are driven in Cities - as four out of five Americans are now living in cities, and the average traffic flow is now in under 25 MPH and in some Major Cities as "slow" as 11 MPH.
At 11 MPH even the 216-hour test only represents only 2,376 miles of driving and at 25 MPH that is 5,400 miles!
---
SHELL the largest Lubricants Supplier in the World now only recommends 4,000 mile oil change interval for their most premium version of "synthetic" oil that is sold under the Pennzoil Brand as "Pennzoil Ultra".
---
AMSOIL that has been promoting 25,000 mile oil changes for years, however, limits the time interval to only ONE year, and of course most drivers in USA do not drive that much in annum.
---
MOBIL 1 that has one formulation labeled as "15,000 mile oil"; yet instructs the vehicle owner on the Back Label to follow the OEM oil change recommendations on any vehicle under Warranty !
And the Mobil 1 product Warranty states that:
The Mobil 1 limited warranty is valid for 10,000 miles or your vehicle's OEM recommended oil change interval, whichever is longer.
an oil change must be completed every twelve (12) months.
---
SynLube™ Lube‑4‑Life® Motor Oil replacement is however Guaranteed for a MINIMUM of 5 years or 50,000 miles of service even in the most severe "stop-and-go" driving conditions, but in may applications our customers can drive much longer and lot further WITHOUT Oil Changes.
---
All SynLube™ Products are proudly "Made in USA"

---